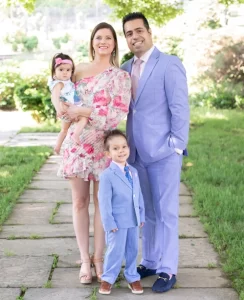 Dr. Babak Joobbani completed his undergraduate studies at the University of Maryland College Park, earning a Bachelor of Science degree in computer programming, which has led him to be "techy" in his dental career. Dr. Babak decided that helping people was a greater passion than sitting behind a desk, and he attended the University of Maryland College of Dentistry, from which he graduated in 2009. He has practiced in the Columbia area since 2013.
Dr. Babak constantly continues his education and training, learning new and advanced techniques to provide his patients with optimal care. Following his graduation from dental school, Dr. Babak completed a general practice residency at Carolinas Medical Center, where he gained additional training in all aspects of dentistry, including fixed prosthetics, cosmetic dentistry, full-mouth reconstruction, oral surgery and implantology. In 2023, he received his BOTOX® certification. He has also received a number of awards, both in dental school as well as in his career afterwards, including admittance into the Gamma Pi Delta Prosthodontic Honor Society and the Gorgas Odontological Honor Society, as well as a Top Doctor Award. He is a member of the American Dental Association® as well as the International Academy of Facial Aesthetics.
In his first few years of practice, Dr. Babak was an associate at a dental corporation. This experience showed him everything he did not want to be as a provider, as it was focused more on quantity rather than quality. He did not agree with that philosophy, as a patient or provider. Dr. Babak states that, "I set out to offer quality dentistry at affordable pricing to my patients. I am passionate about the art of dentistry. As mentioned before, I am constantly pursuing continuing education courses on the most recent advancements and technologies in dentistry in order to provide the best care to patients. I use the safest and top-rated U.S. materials available and take great pride in producing superior clinical outcomes."
Dr. Babak also believes in giving back, and participates in volunteer organizations to provide dental care, including an Operation Smile trip in 2009, where he traveled to Vietnam to provide dental care to children in rural villages who would not otherwise have had access to treatment.
Dr. Babak grew up in Bethesda, Maryland. His wife, Jennifer, is also a general dentist. They have two children, Aidan and Aryana. Outside the office, Dr. Babak's hobbies include traveling, spending time with his family, smoking meat and grilling food. He is also a car enthusiast.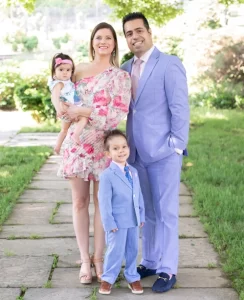 Dr. Jennifer Joobbani attended Emory University for her undergraduate studies, graduating in 2006 with a Bachelor of Science degree in biology and a Bachelor of Arts degree in Spanish. She attended the University of North Carolina School of Dentistry, from which she graduated in 2010. During dental school, she spent two weeks in Honduras and Guatemala treating children in the Nuestros Pequenos Hermanos orphanages.
Dr. Jennifer has practiced in northern Virginia for over 10 years and regularly completes continuing education courses to stay up-to-date with current practices and technology. She is a member of the Delta Sigma Delta dental fraternity. As a dentist, Dr. Jennifer is committed to earning her patients' trust while delivering excellent dental care, and to improving her patients' oral health and giving them confidence in their smiles.
Dr. Jennifer is originally from Chapel Hill, North Carolina. She did ballet as a child and through college, and she participated in a junior ballet company during middle school and high school. She and her husband, Babak, have two children, Aidan and Aryana. Outside the office, she enjoys traveling, needlepoint and reality TV.